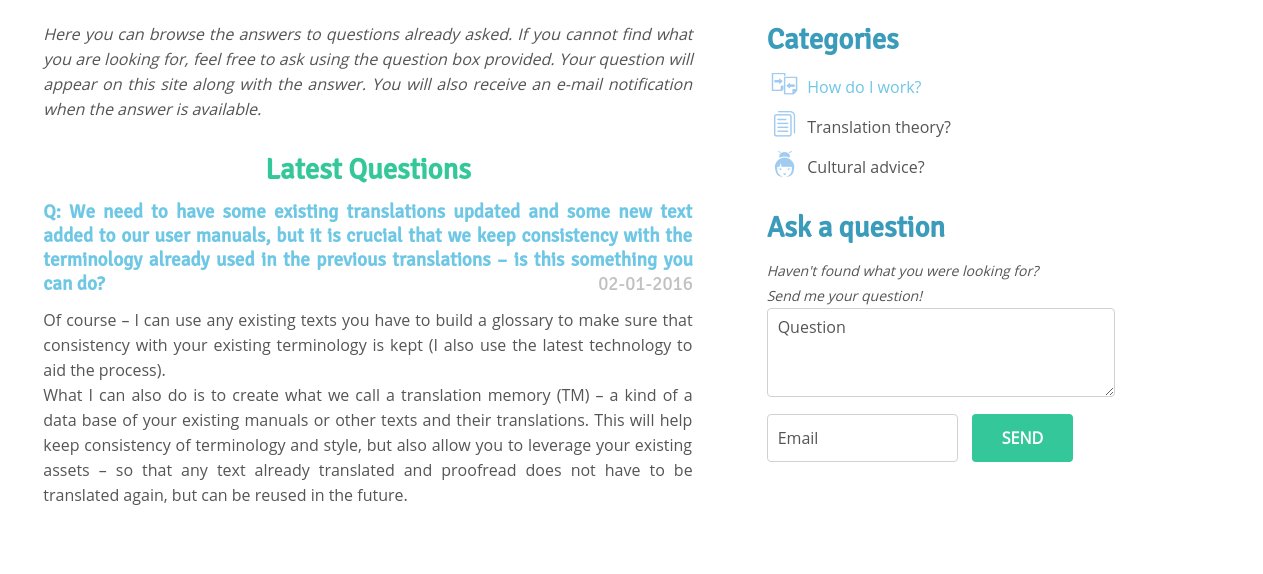 Recently we worked with one of our clients on her new website and made a plugin to allow her visitors to ask FAQ questions directly on the site. We made it ourselves because there was no such tool for the platform – OctoberCMS (which should get its own post soon). The plugin we published on the October CMS page is a little bit diferent than the one we wrote for the client (as this is more custmized version for specific use).
How It works
The concept is simple. Visitor gets to FAQ section where he can see already answered questions divided into categories. If he can't find an answer for his question he can post it using a simple form.
The site owner gets notified by email that a new question is being ask and is redirected to the control panel to reply the question. Once replied they can notify the visitor about the answer being published (if the visitor left his e-mail address).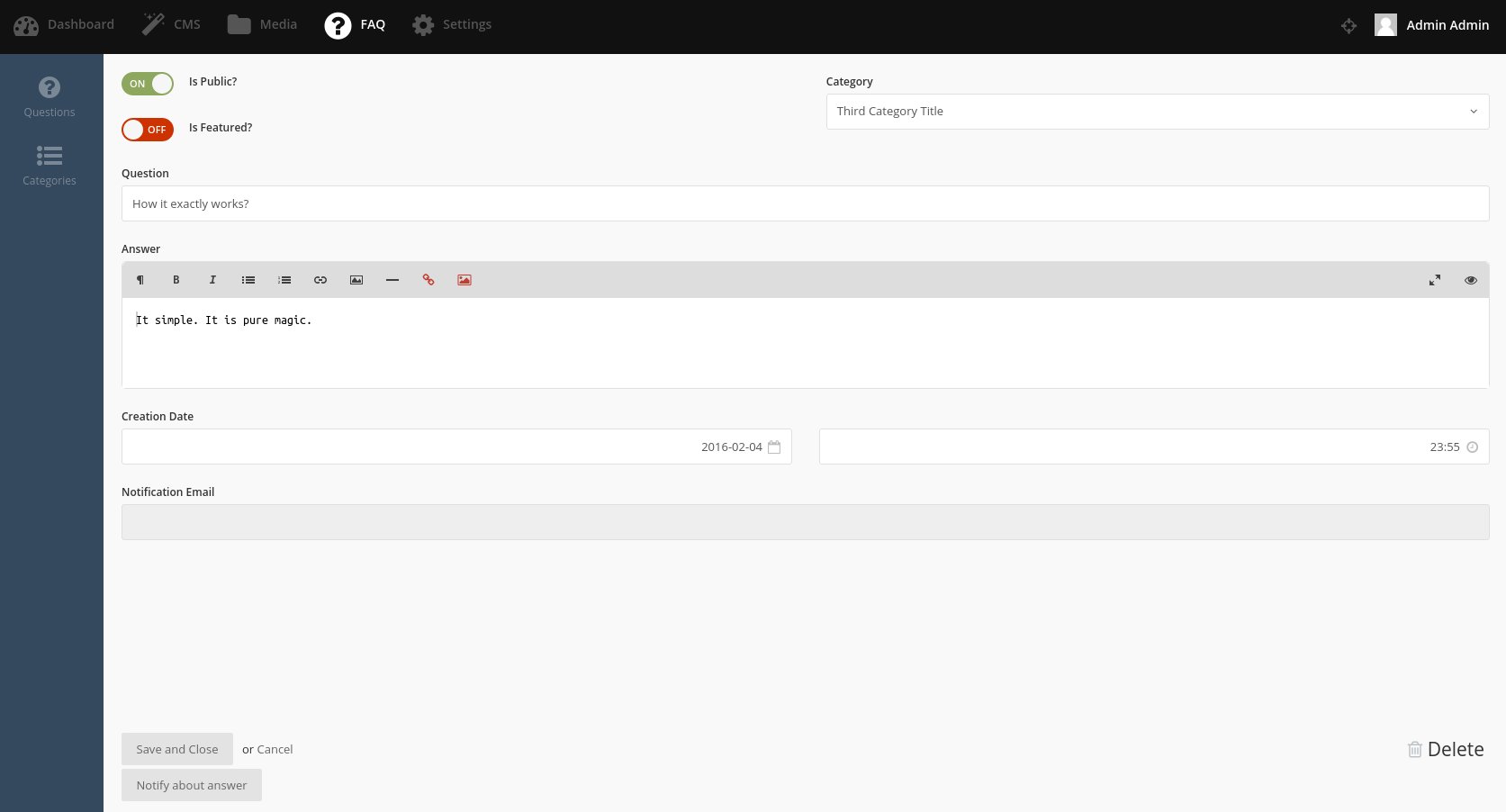 Why the idea?
The purpose was to add some life and value for the visitors to a professional translator website. It has two main potential benefits:
By having the possibility to ask a question in FAQ section the visitors can interact in an easy and efficient way with the owner. It also makes the site more dynamic and interesting
On the other, hand the FAQ section will have the most usefull questions possible because those could be asked by actual potential clients.
You can read about technical aspects and installation guide of the plugin on October plugin page.
You can also see source on Github.
If you have any comments or proposals for improving this plugin contact us or leave us a comment.